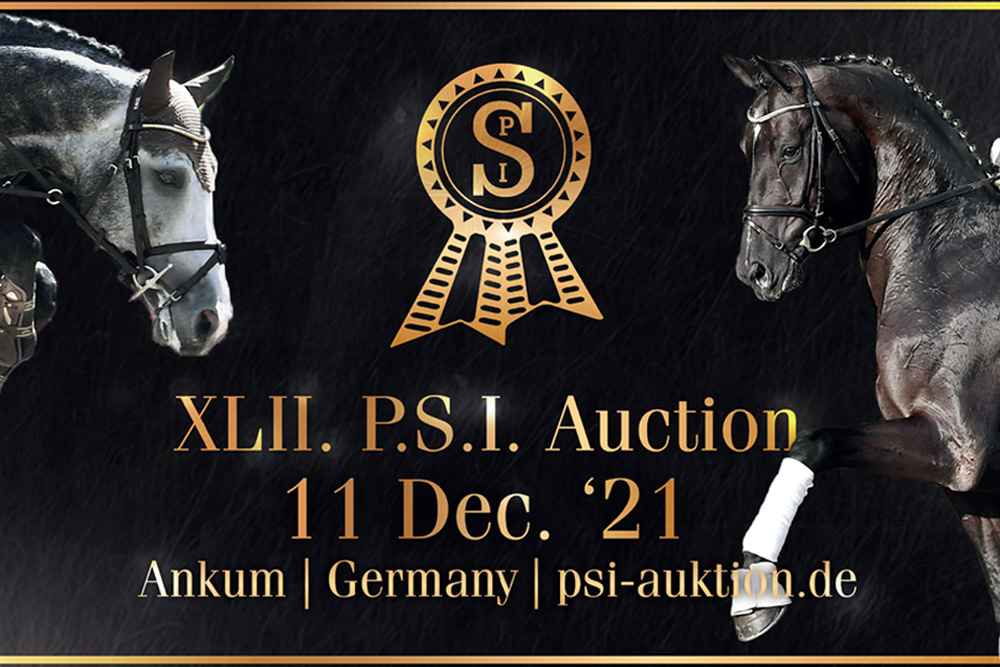 14 Oct

42. P.S.I. Auktion am 11. Dezember 2021

The 42. P.S.I. Auction will be held on Saturday night, 11 December at the P.S.I. Auction Centre in Ankum, Germany. Prior to that the spotlight will be on the dressage collection at the live presentation in Ankum on 4 December 2021.

Coming soon – The collection of dressage and jumping horses the stables Kasselmann and Schockemöhle.